There is no reason for inappropriate work settings in today's modern world, where ergonomics is constantly advancing. We spend much time at work or sitting in front of a desk. We must ensure that our work settings keep us comfortable and will not harm our health.
 A quick and easy way to increase the ergonomics of your workspace is to include a laptop/monitor stand riser. Whether you sit at a desk or have a standing desk, a laptop riser stand will lift your laptop off the desk's surface. Allow you to place it at a more suitable height, like eye level, to maintain body alignment, better posture, reduce eye strain, and improve overall ergonomic position. 
Not only do you have more adjustability, having your laptop on a stand will give more valuable desktop space. The space underneath the sturdy platform can be used to store anything like paper, cable box, gaming device, and keyboard. Keep your desk clean and tidy. Some models of stands have vented holes. This  will prevent your device from overheating. Especially for the laptop user, keep your device run with cool and fresh air. 
ADJUSTABLE LAPTOP STANDS TO CORRECT YOUR POSTURE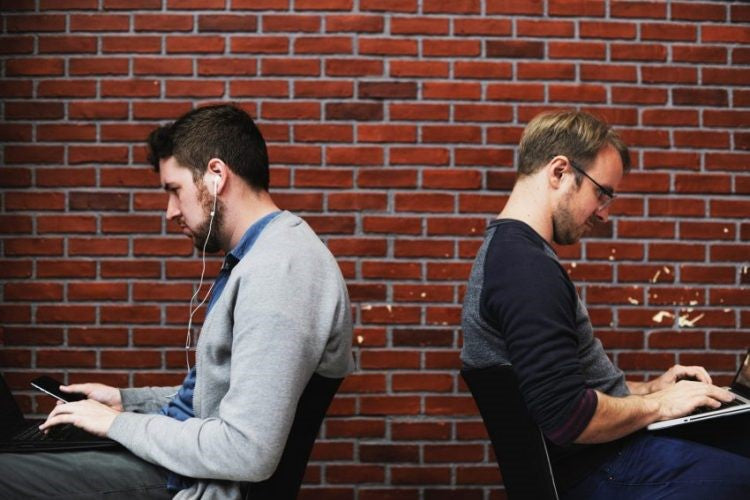 The unfortunate reality is that laptops are terrible for your posture. If you are working without a laptop stand, then you naturally lower your head and move it forward to study the screen. It creates a hunched position that tightens the muscles across your neck and chest. As a result, your neck and lower back no longer receive support, and you quickly develop tight, painful areas that bother you long after closing the screen.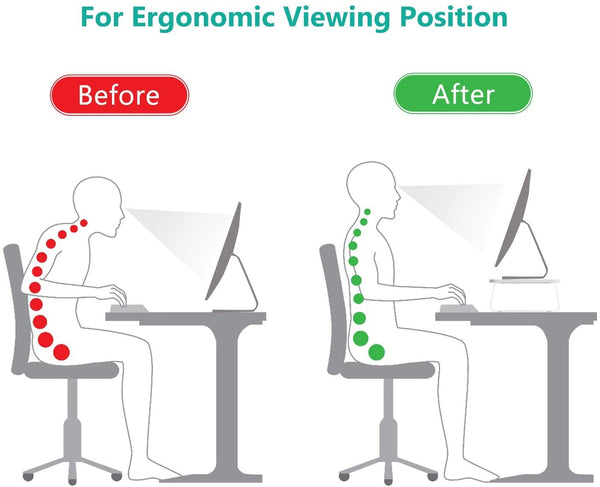 LAPTOP STANDS REDUCE HAND AND WRIST PAIN
WALI STT003 has three different height options, so you can choose to use it with or without a BlueTooth keyboard. Depending on your height, any of these options may work well for you. This feature enables you to type correctly and reduce your risk of carpal tunnel syndrome, one of the more common work-related injuries. When typing, you should have a straight back, elbows bent at 90 degrees, and the screen should be at eye level. Using a laptop stand for your desk makes this extremely easy and increases your typing comfort. 
USING A LAPTOP STAND AT YOUR DESK INCREASES YOUR PRODUCTIVITY AND RESTING METABOLISM
Chronically poor posture hinders your health and metabolism, leading to injuries that make it challenging to maintain your fitness. It's hard to exercise when you finish the workday feeling tired and achy. However, using a laptop stand riser encourages you to engage your core muscles throughout the day and prevents discomfort. You'll notice an increase in your productivity throughout the day and will enjoy your off time more thoroughly. 
Workplace ergonomics often feel overwhelming, and standing desks are intimidating. If you're unsure about committing to stand all day, then try an adjustable laptop stand riser! It is a simple way to improve your health and productivity while enjoying your work.